Click through on the images below to open/download a long-form PDF with more information and linked resources.
Download and share the following images on social media! Spread the word!
use #onpoli #onted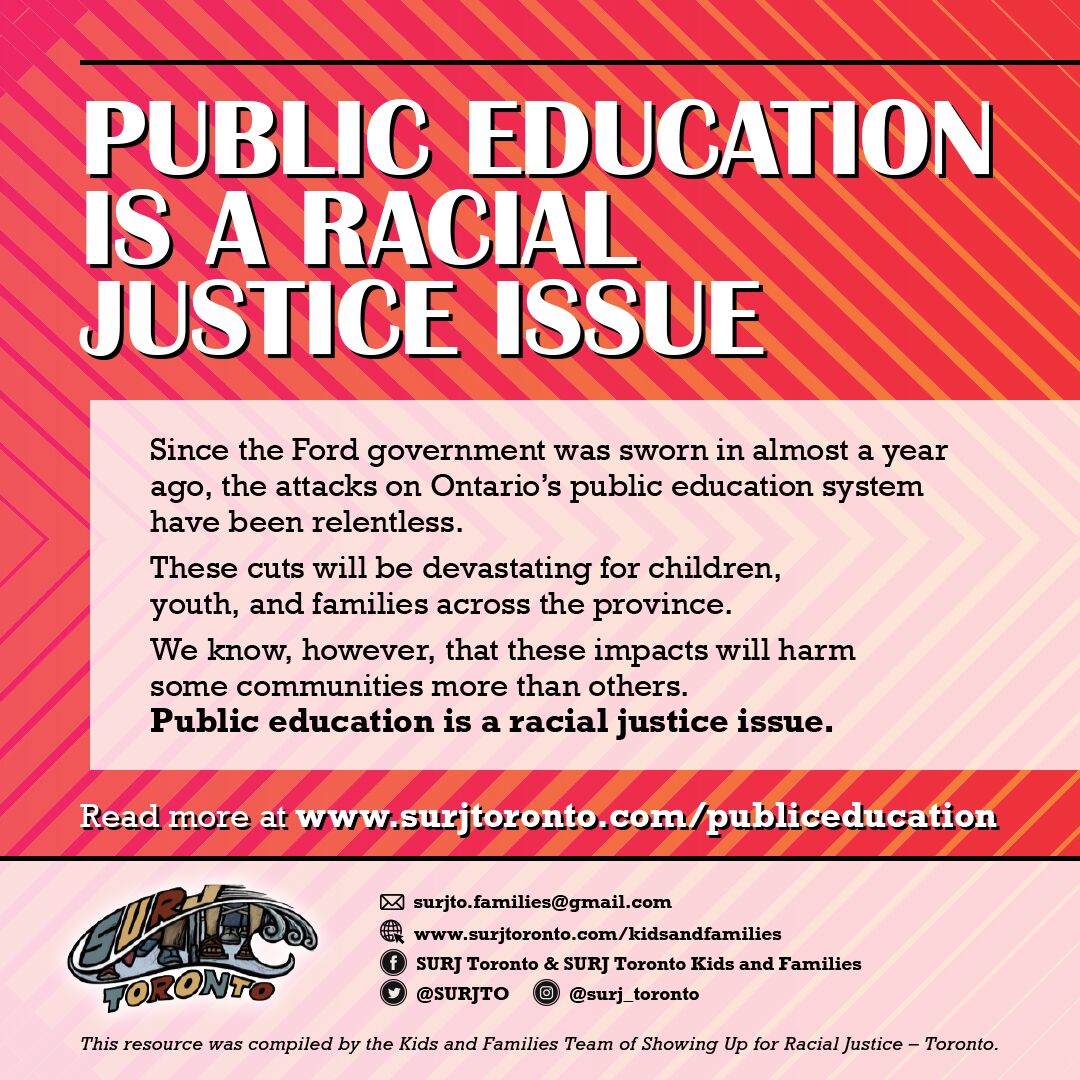 Public Education is a Racial Justice Issue
Since the Ford government was sworn in almost a year ago, the attacks on Ontario's public education system have been relentless. These cuts will be devastating for children, youth, and families across the province. We know, however, that these impacts will harm some communities more than others. Public education is a racial justice issue.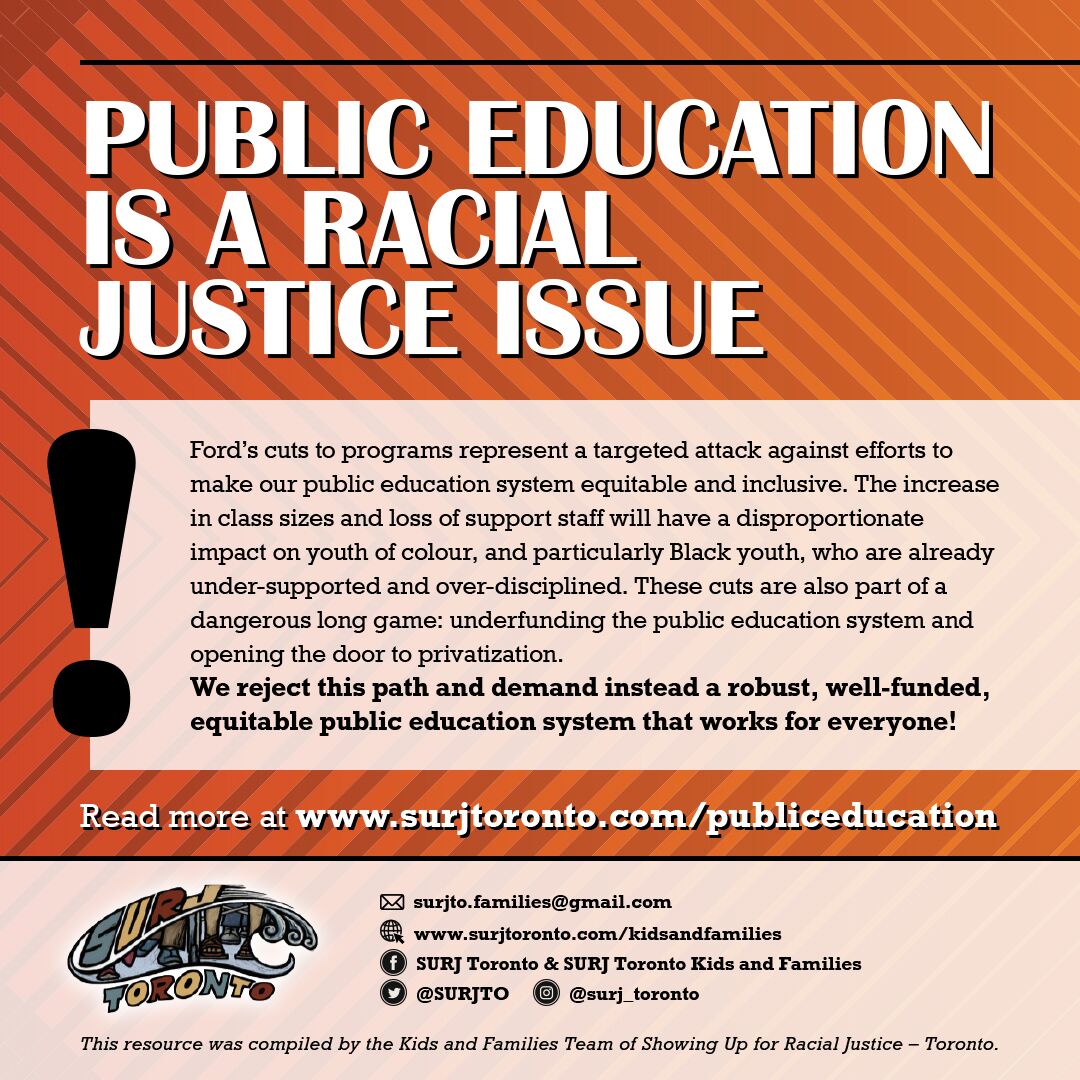 Ford's cuts to programs represent a targeted attack against efforts to make our public education system equitable and inclusive. The increase in class sizes and loss of support staff will have a disproportionate impact on youth of colour, and particularly Black youth, who are already under-supported and over-disciplined. These cuts are also part of a dangerous long game: underfunding the public education system and opening the door to privatization. We reject this path and demand instead a robust, well-funded, equitable public education system that works for everyone!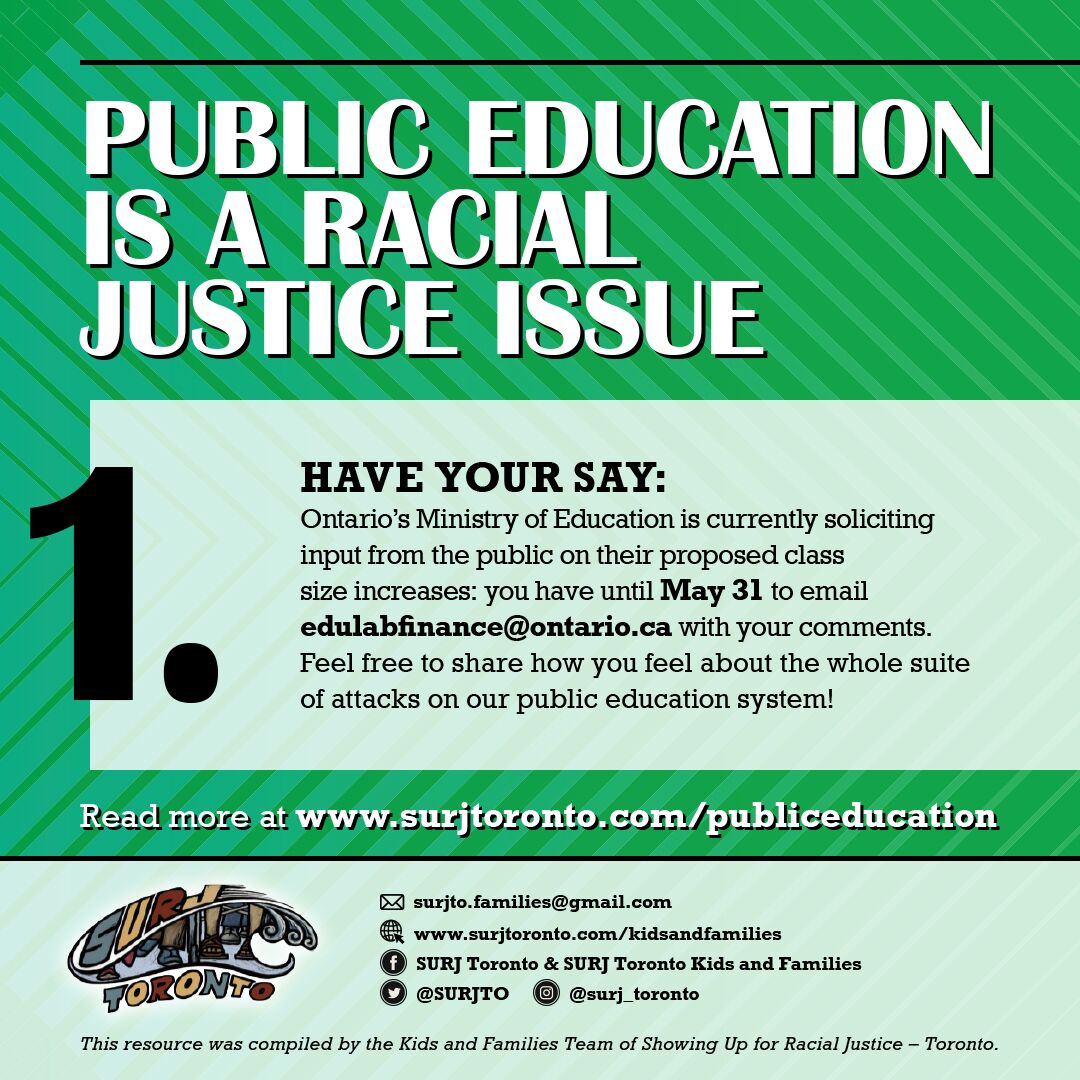 Have your say: Ontario's Ministry of Education is currently soliciting input from the public on their proposed class size increases: you have until May 31 to email edulabfinance@ontario.ca with your comments. Feel free to share how you feel about the whole suite of attacks on our public education system!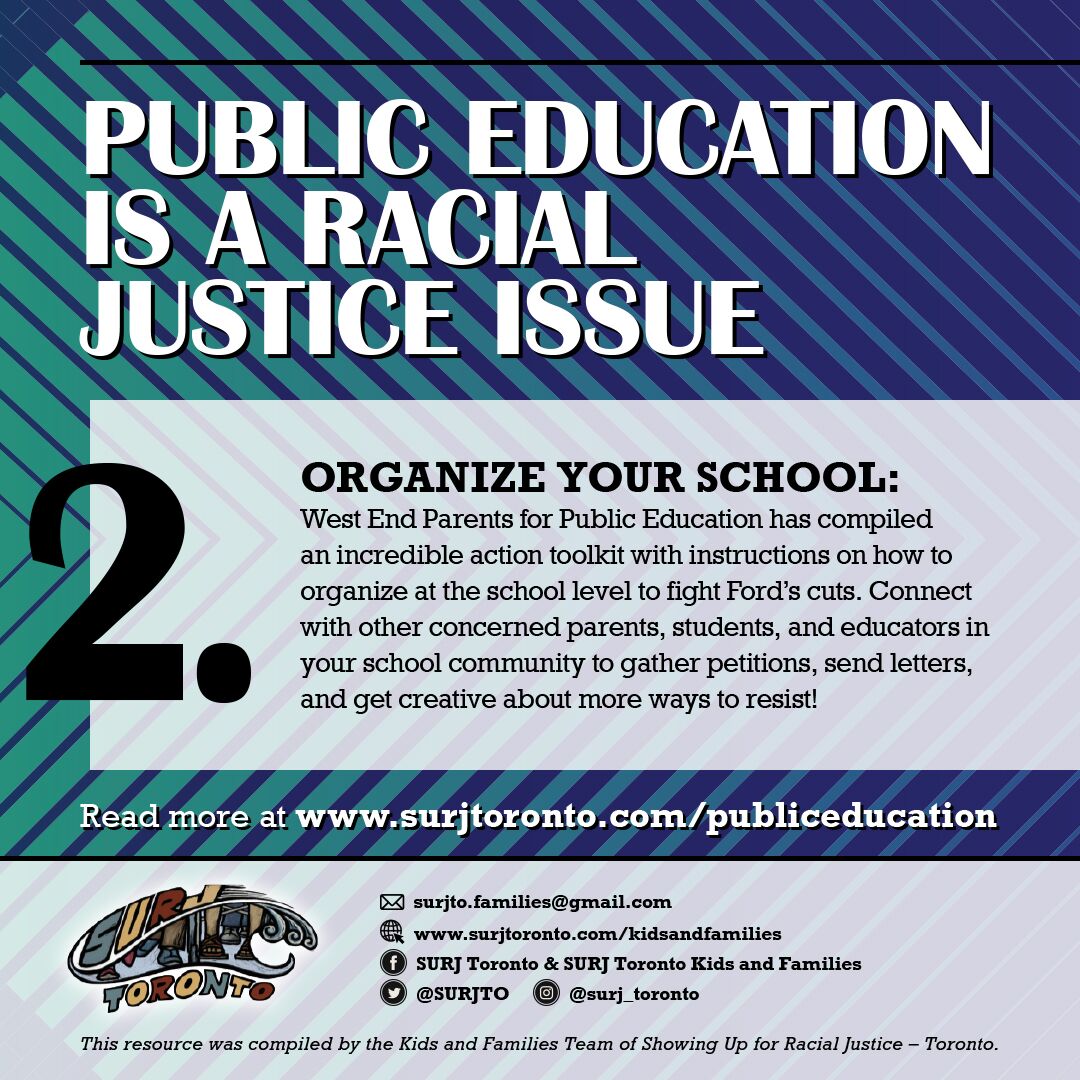 Organize your school: West End Parents for Public Education has compiled an incredible action toolkit with instructions on how to organize at the school level to fight Ford's cuts. Connect with other concerned parents, students, and educators in your school community to gather petitions, send letters, and get creative about more ways to resist!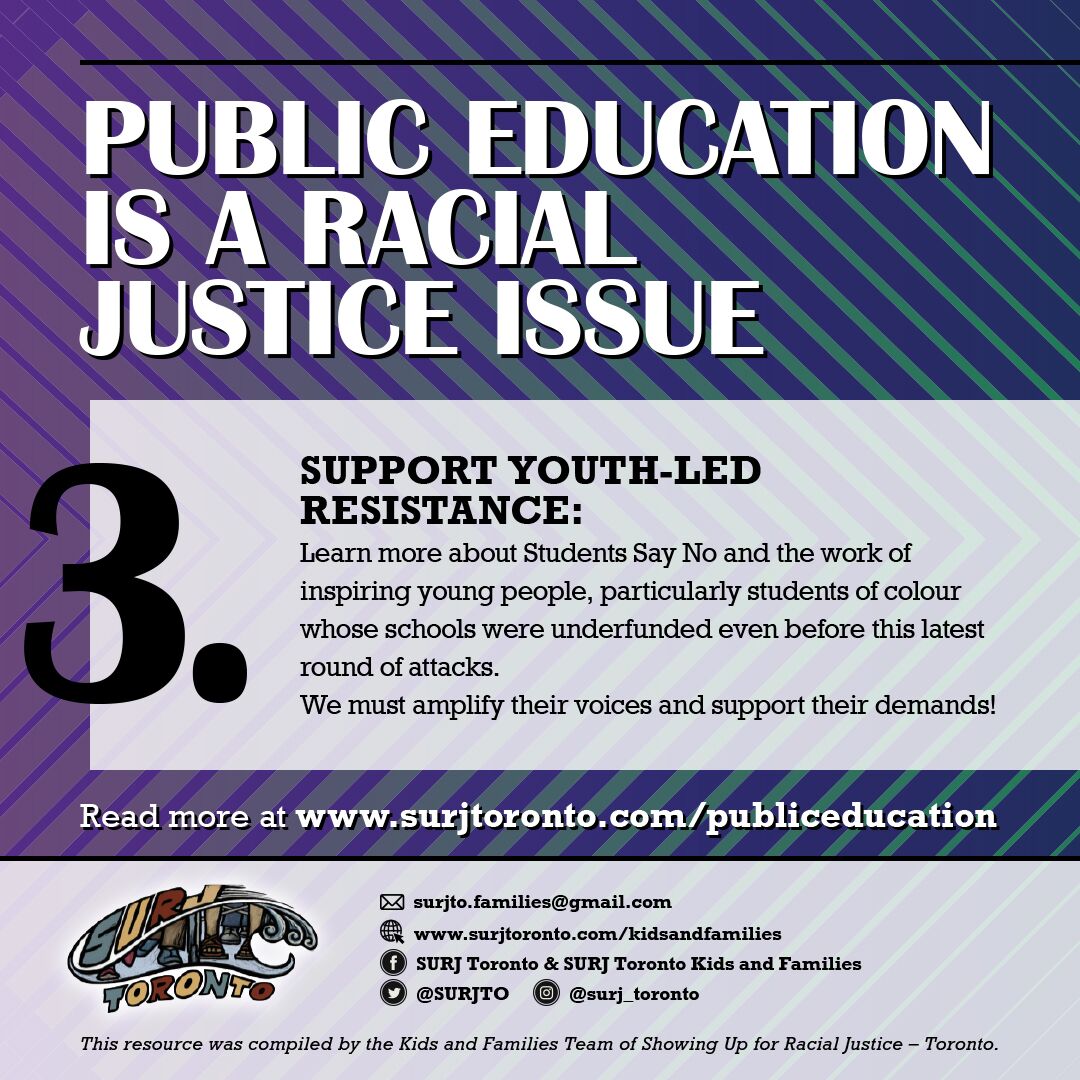 Support youth-led resistance: Learn more about Students Say No and the work of inspiring young people, particularly students of colour whose schools were underfunded even before this latest round of attacks. We must amplify their voices and support their demands!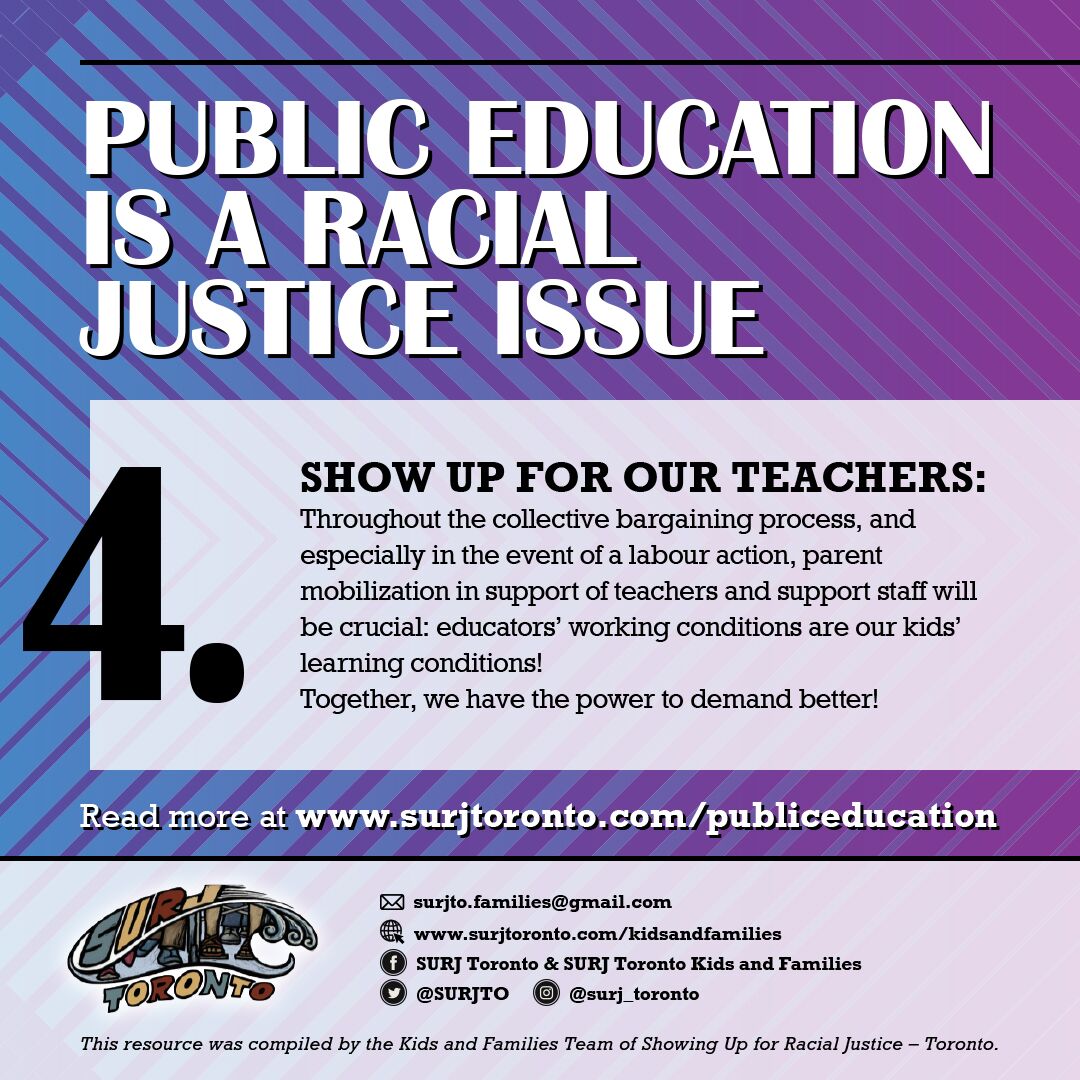 Show up for our teachers: Throughout the collective bargaining process, and especially in the event of a labour action, parent mobilization in support of teachers and support staff will be crucial: educators' working conditions are our kids' learning conditions! Together, we have the power to demand better!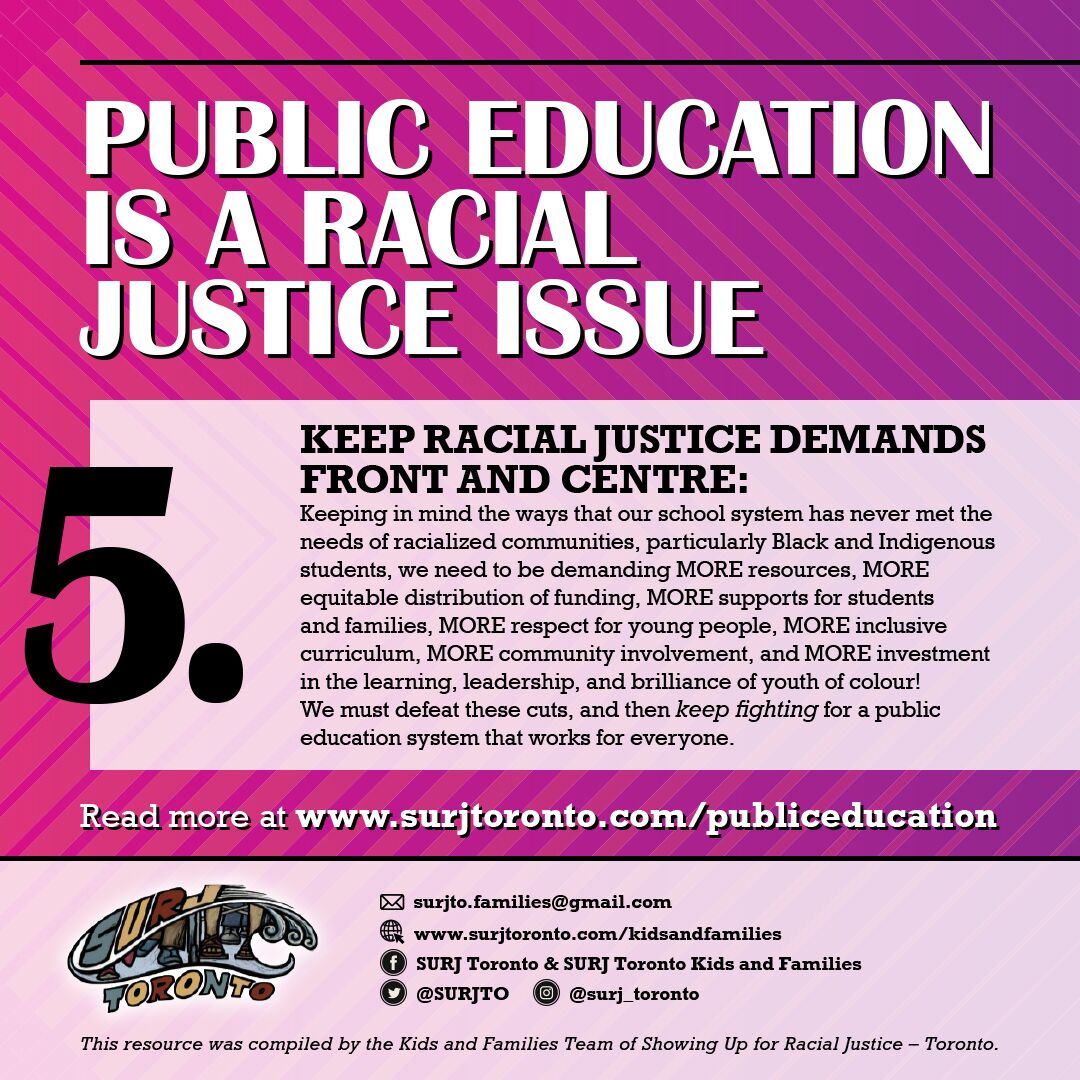 Keep racial justice demands front and centre: Keeping in mind the ways that our school system has never met the needs of racialized communities, particularly Black and Indigenous students, we need to be demanding MORE resources, MORE equitable distribution of funding, MORE supports for students and families, MORE respect for young people, MORE inclusive curriculum, MORE community involvement, and MORE investment in the learning, leadership, and brilliance of youth of colour! We must defeat these cuts, and then keep fighting for a public education system that works for everyone.